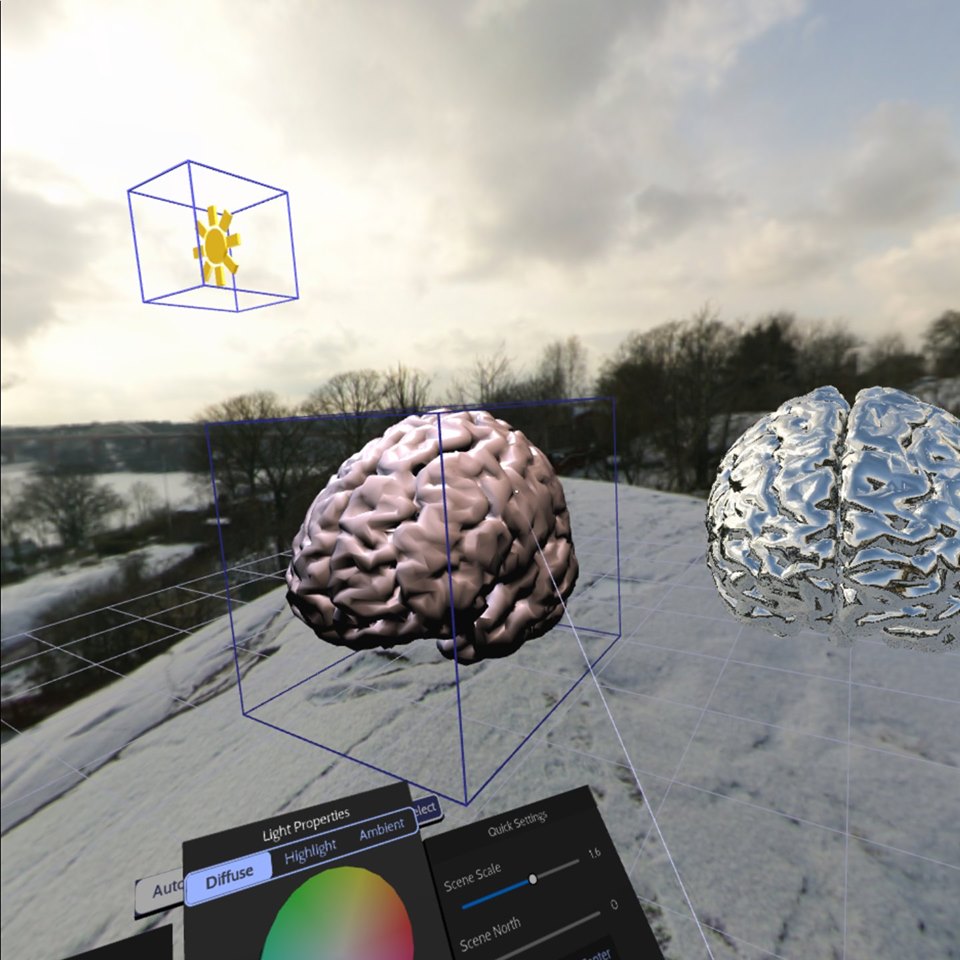 Verto Studio Cloud for Oculus Quest Setup Instructions
To use Verto Studio VR for the Oculus Quest, you'll need to set up your Verto Studio Cloud Account.

First, you will need a PC copy of Verto Studio VR from the Steam Store. No VR headset is required to run this application or complete this setup.

When ready, launch Verto Studio VR on your PC in desktop mode (or alternatively VR mode if you desire). Press the "Import" button and select "Verto Studio Cloud" to sign-in to your Verto Studio Cloud account, or sign up for an account if you do not have one.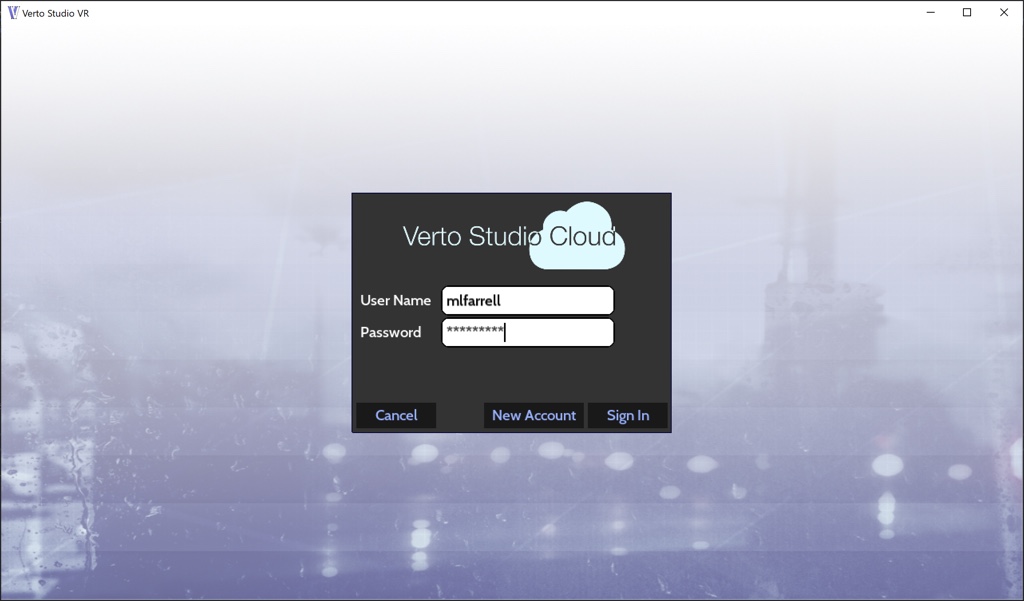 Next, create or open any scene and select the settings button, accounts, and press the "Link Steam Account" button to finish setting up your account.
That's it!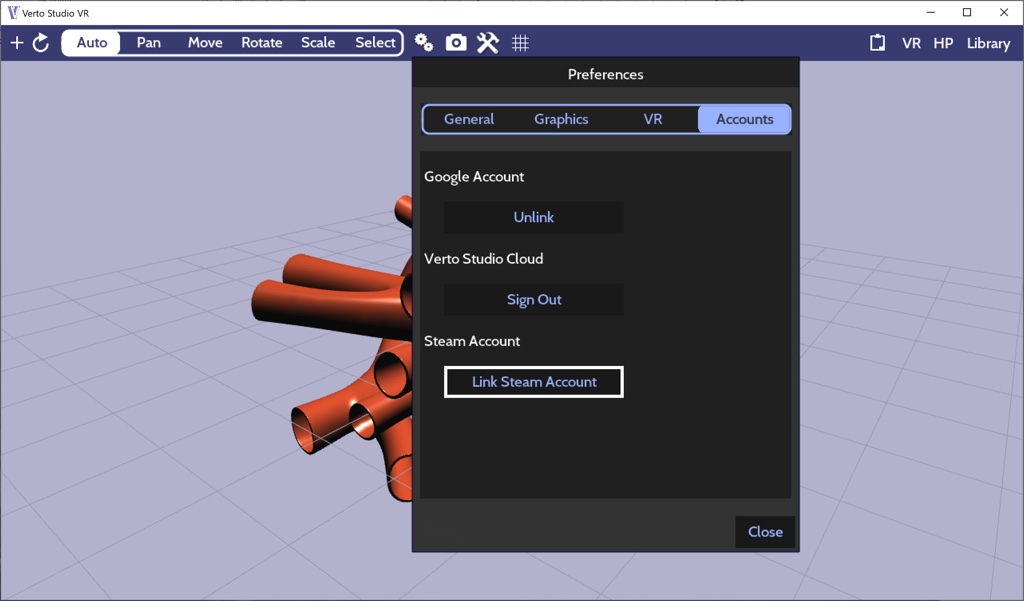 Now, you can sign-in to your Verto Studio Cloud account to access the Oculus Quest version of Verto Studio VR!