This post was a long time coming.
I can't believe I'm saying this but over the weekend I completed my longest running game project ever.  At just over six months of development, Driveby Gangster has been finished and submitted to the Mac app store for review!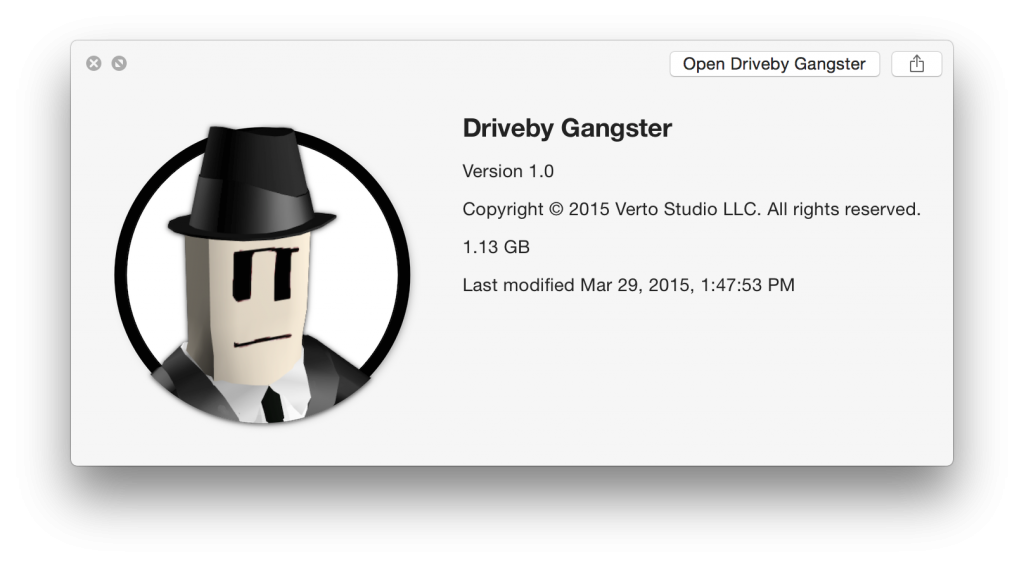 It almost feels like I'm not really done.  It's going to take a while for it to settle in the accomplishment of producing and finishing a 3D game of this scale by myself in any reasonable amount of time – especially with a custom from-scratch C++ game engine.  Every 3D Game that I've ever tried to make that had any scale larger than a small mini game had to be abandoned due to the loss of focus and eventual giving in to life's demands.  I definitely wanted to throw in the towel at a couple points and came close to putting the project on hold, but something told me to finish the damn thing now or never!
I'm going to wait a couple weeks, and then post a proper post-mortem of the project and maybe even discuss some of the initial sales (which I expect to be weak due to the competitive nature of the game market these days).
I also plan on live streaming a full play-through of the game on twitch sometime in the coming weeks so stay tuned for that.
For those of you interested in purchasing & playing the game, it'll be priced at $4 and will feature no stupid freemium or IAP crap ($4 buys the whole thing).  I'll post the link to the mac app store as soon as it becomes available.
The Windows version is still pending steam green light which could use your help!  So if you want the game for windows, please head over there and vote via the greenlight link at the top of this page!