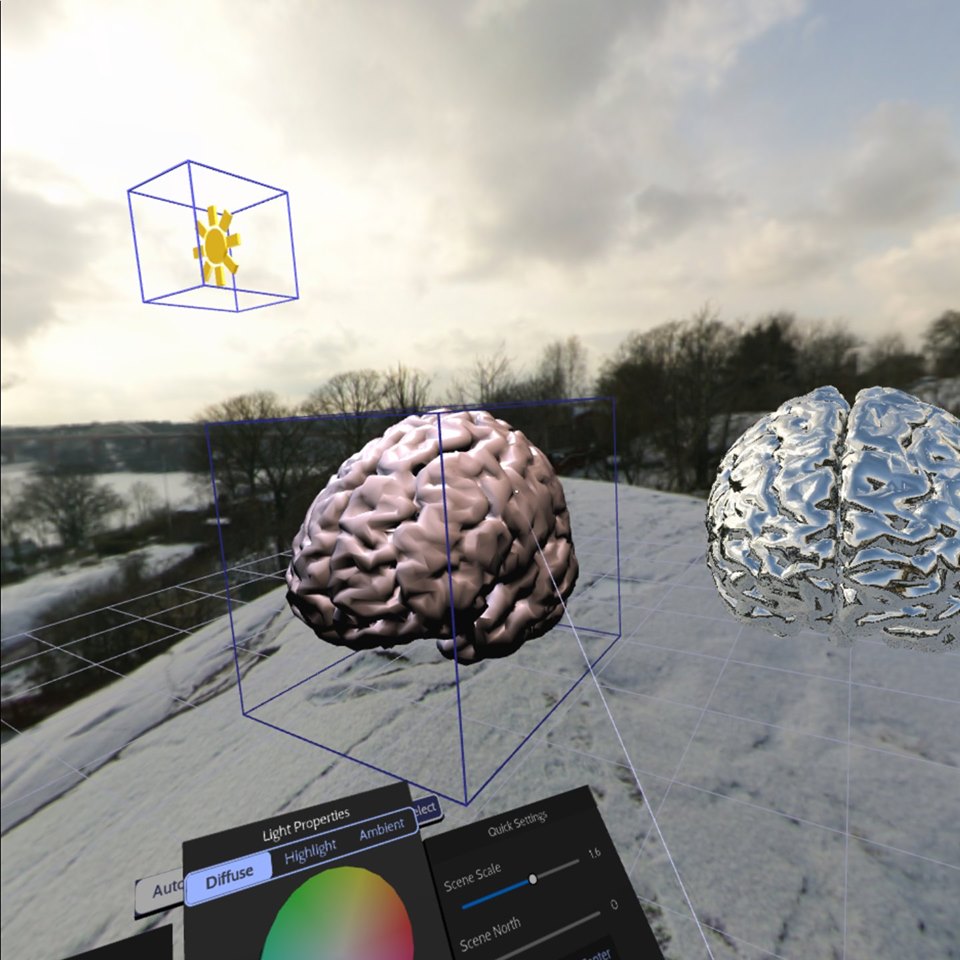 Verto Studio VR for Oculus Quest
Verto Studio VR is now available for the Oculus Quest for all Verto Studio VR customers! Definitively the best version of Verto Studio, you can now download, explore, edit any 3D scene or model anywhere in truly untethered VR.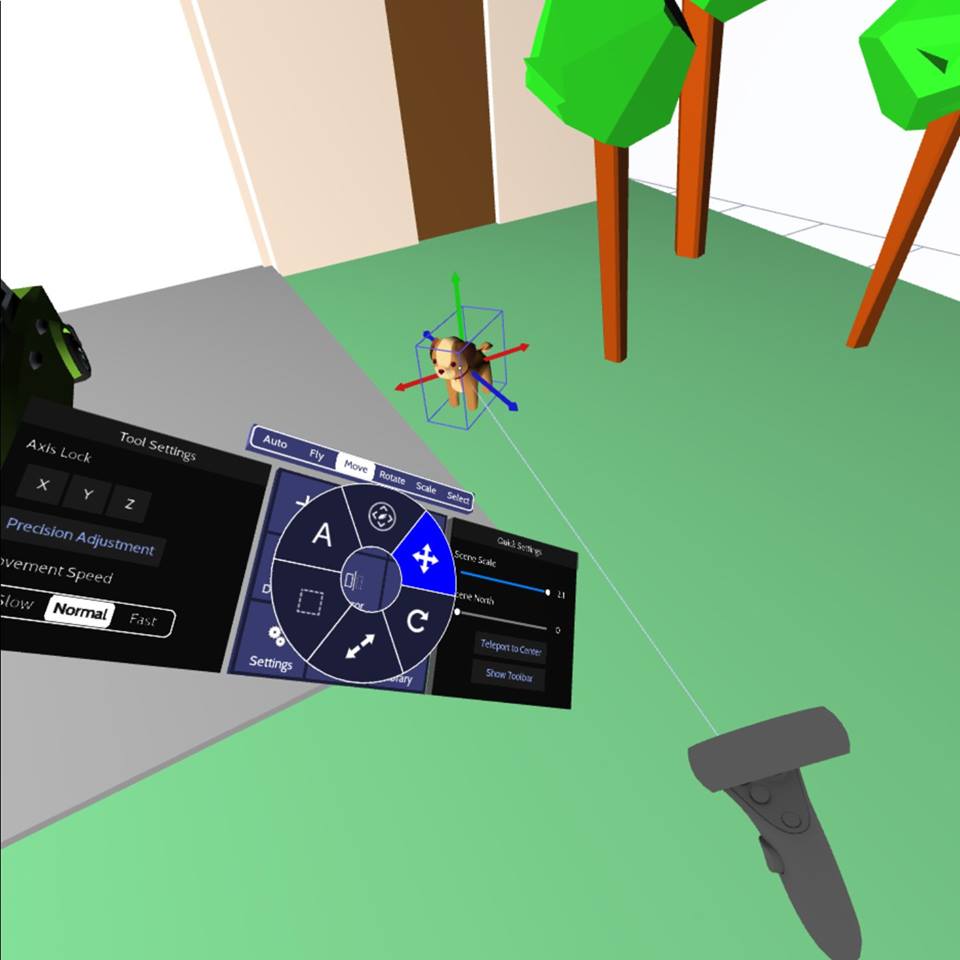 Verto Studio VR 2.5 is here!
Download Verto Studio VR 2.5 for Oculus Quest.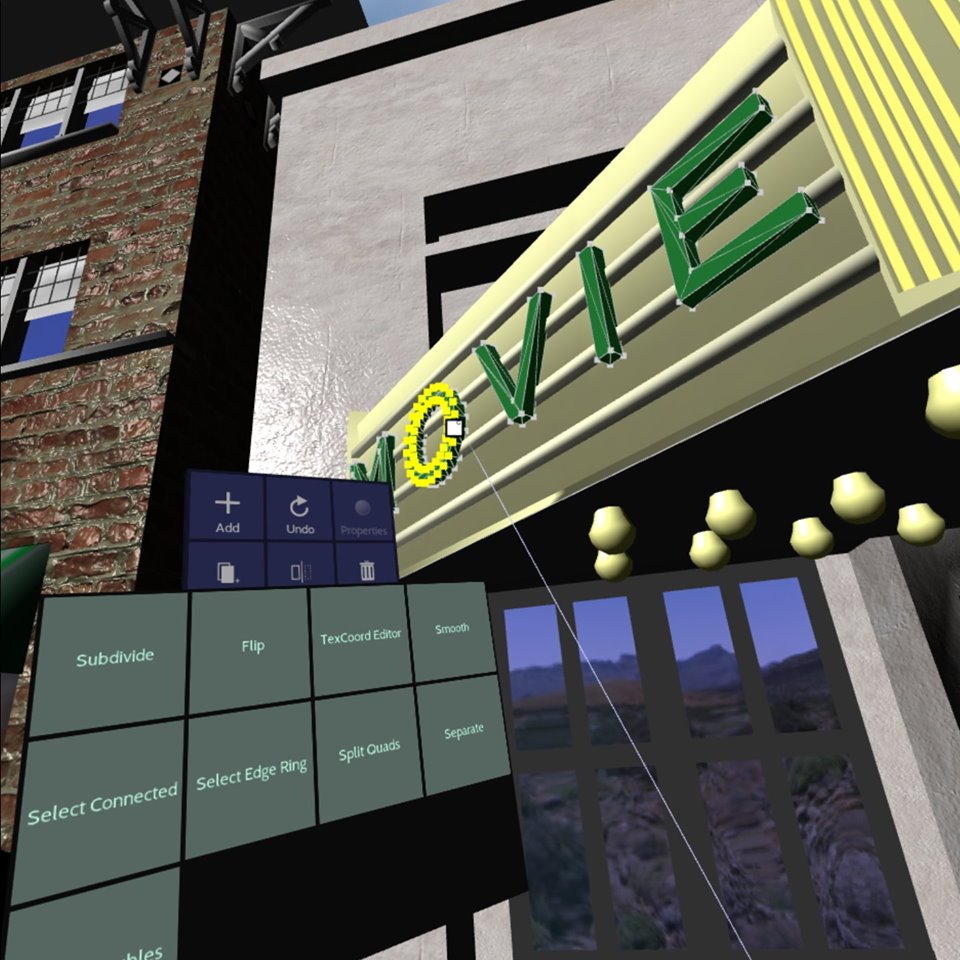 Fully supports VertoJS
Verto Studio VR for the Quest fully supports the VertoJS scripting engine allowing you to develop and run powerful VR scripts to customize your scenes and interactions. You can lear more about VertoJS here.
Design your own Virtual Reality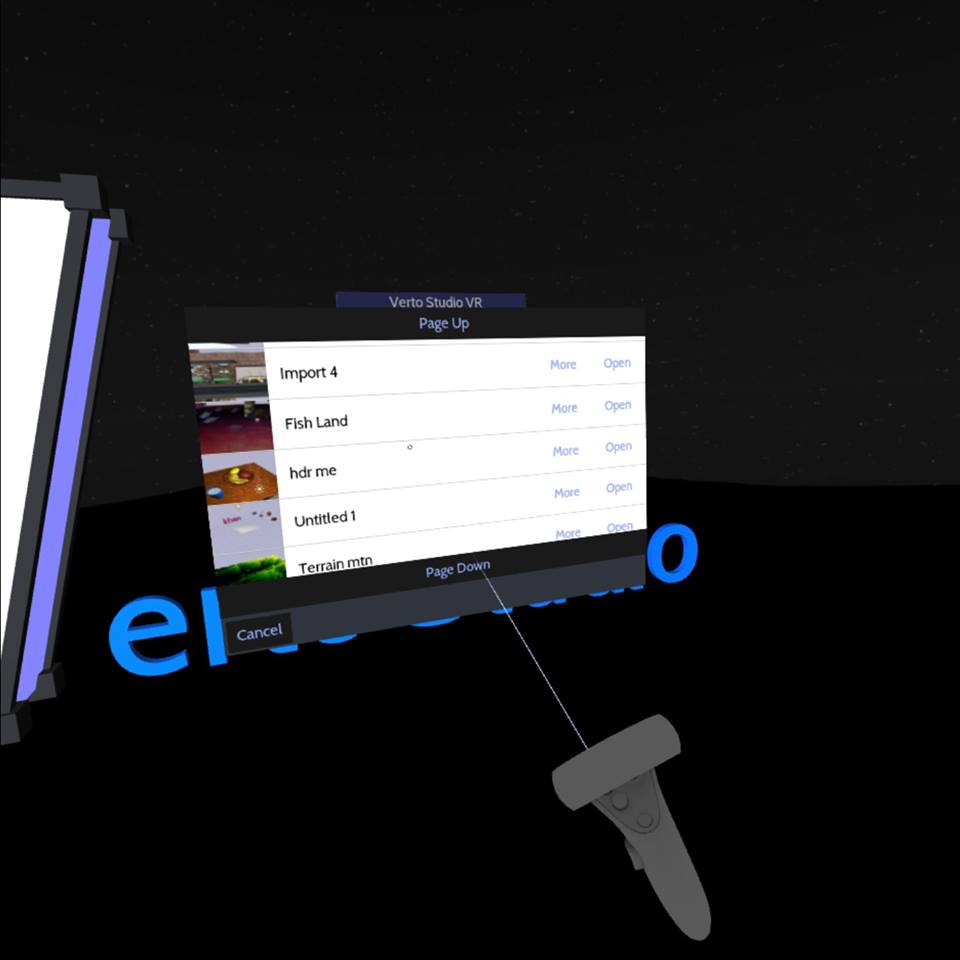 Every editing feature that Verto Studio VR offers, is accessible from Virtual Reality. You can duplicate, subdivide, smooth, extrude, rotate, scale, weld, apply textures, and more! By using the familair VR UI paradigms such as grip-grabbing, teleportation, flying, and ray-targeting, you can quickly get up to speed editing your VR environments with the full control of a desktop editor, but with the added benefit of instantly seeing your changes in front of you in a virtual world.
Built for Enterprise-Class Workloads
Verto Studio VR has been battle tested against scenes containing millions of polygons. Import your biggest challenge, and interact, edit and scale for VR. The built in polygon-reduction feature allows you to get any model down to VR-performant complexity without having to go back-and-forth between countless desktop 3D modeling tools and your VR environment.